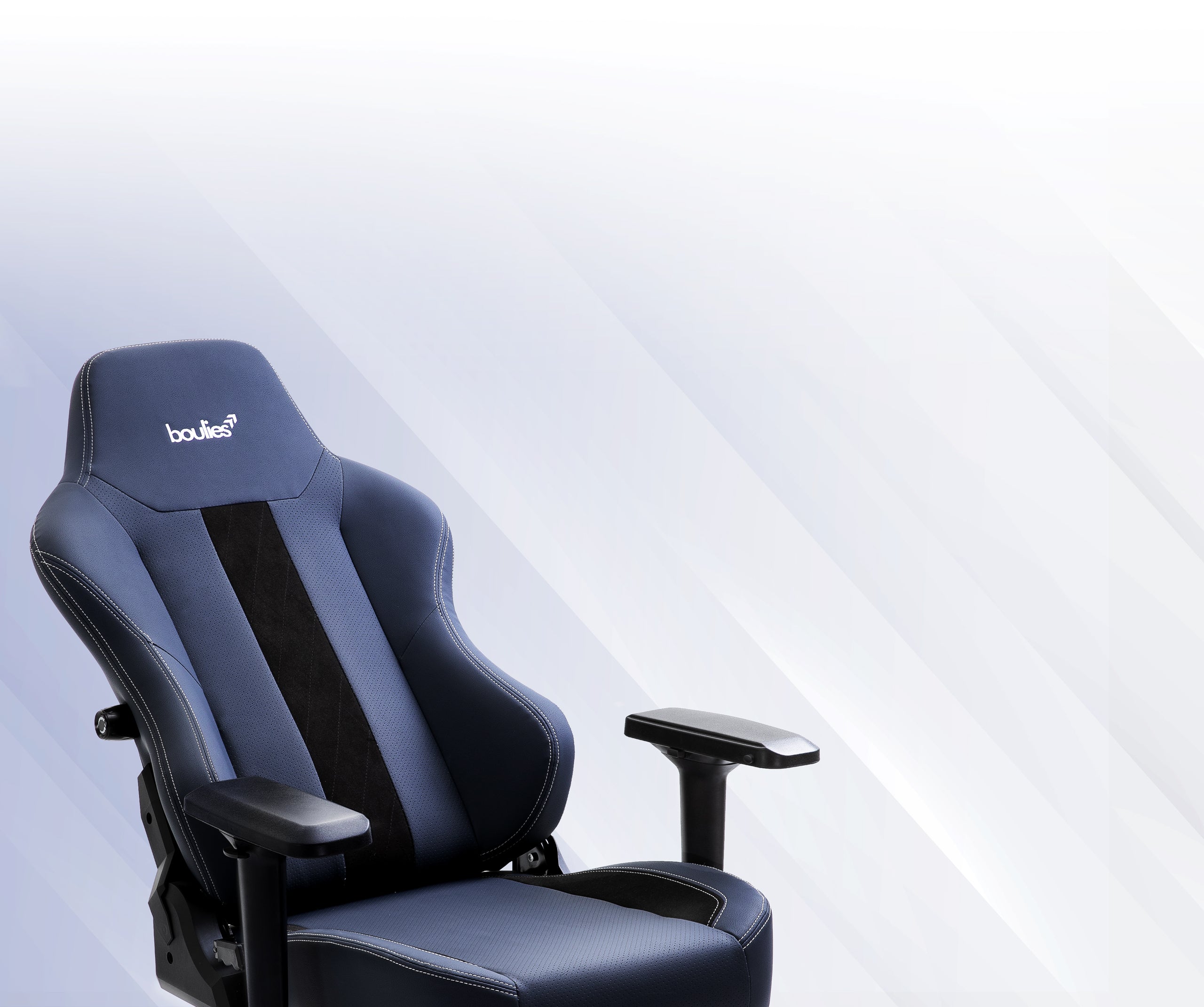 Perfect for Home office and entertainment.
With multiple adjustable functions and high-end design, master series computer chair made to be a perfect chair for working, studying and gaming. The minimalist colour and the luxury leather highlights its high-quality and of high grade, yet exquisite and extravagant in a low profile.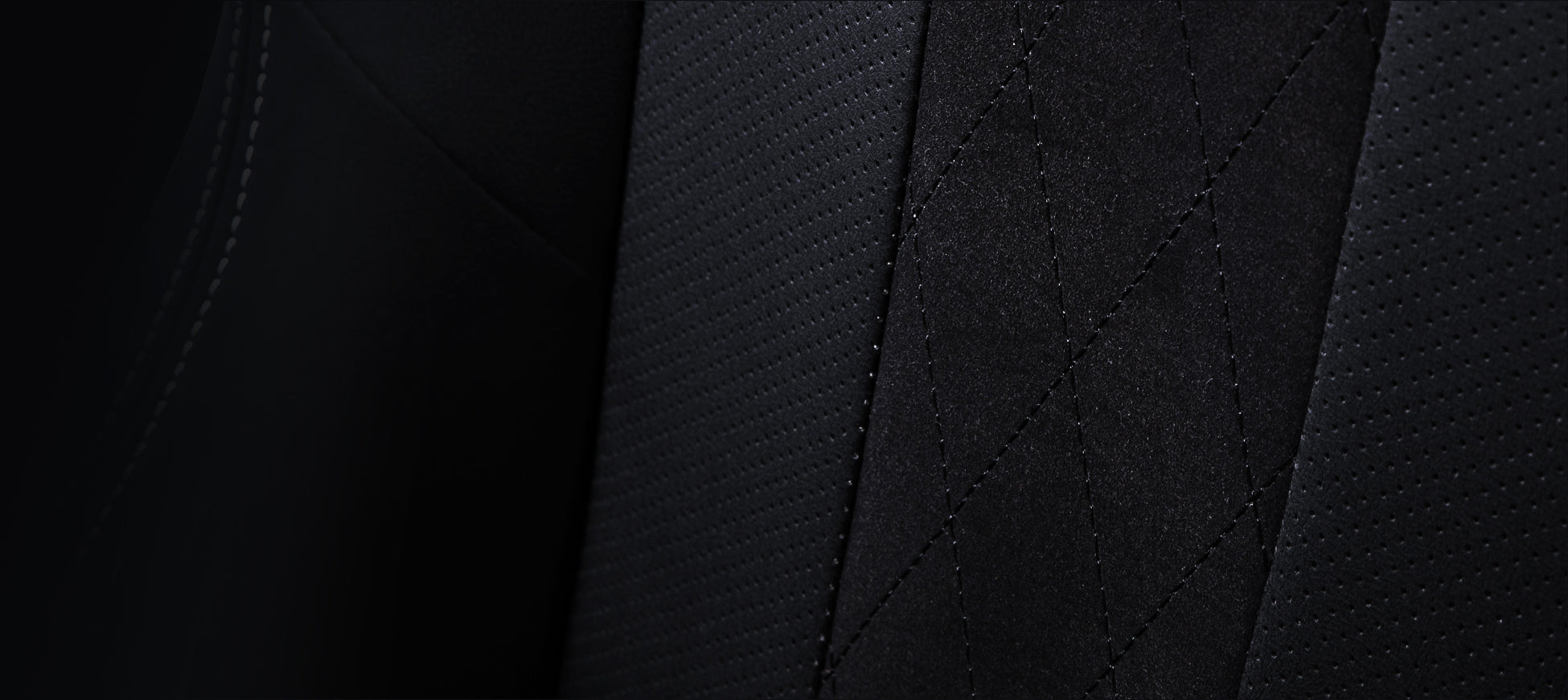 boulies Ultraflex PU
For perfect gaming chairs' leather, not only we need it durable, we pay attention on it comfortable, soft and smooth as well. After hundreds of tested, we made our signature boulies ultraflex PU leather with upholstery of sports cars - microfiber suede. To ensure the chair more breathable, we especially add the perforated leather design.
boulies W/R Fabric
With a special dyeing and finishing process, woven with high-strength fibers, boulies new signature fabric is more durable, strong and breathable. Furthermore, to prevent the outer layer of the fabric from becoming saturated with water/juice, we add a coating to fabrics to make the fabric become a water repellent fabric to give your room a stylish and refreshing area.


1. "W/R" for water repellent.
2. The hydrophobic effect will gradually disappear over time. The degree and speed of the disappearance are related to the method and intensity of use.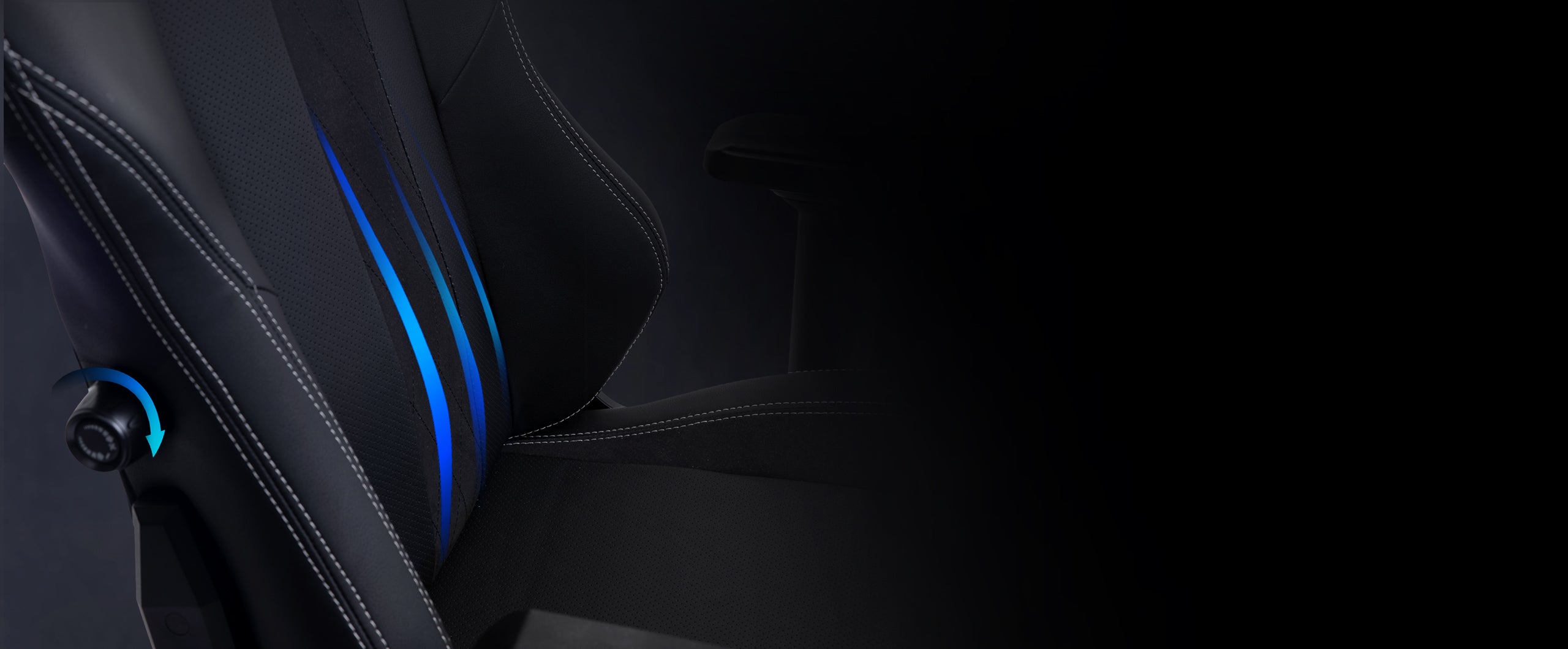 Without a cushion, arbitrarily adjust your lumbar support
Gaining greater support without a lumbar cushion, the new master series chair have integrated inner adjustable lumbar support, built into the backrest. Turn the knob clockwise or anticlockwise to increase or decrease the lumbar support easily for providing all your needs in your back support.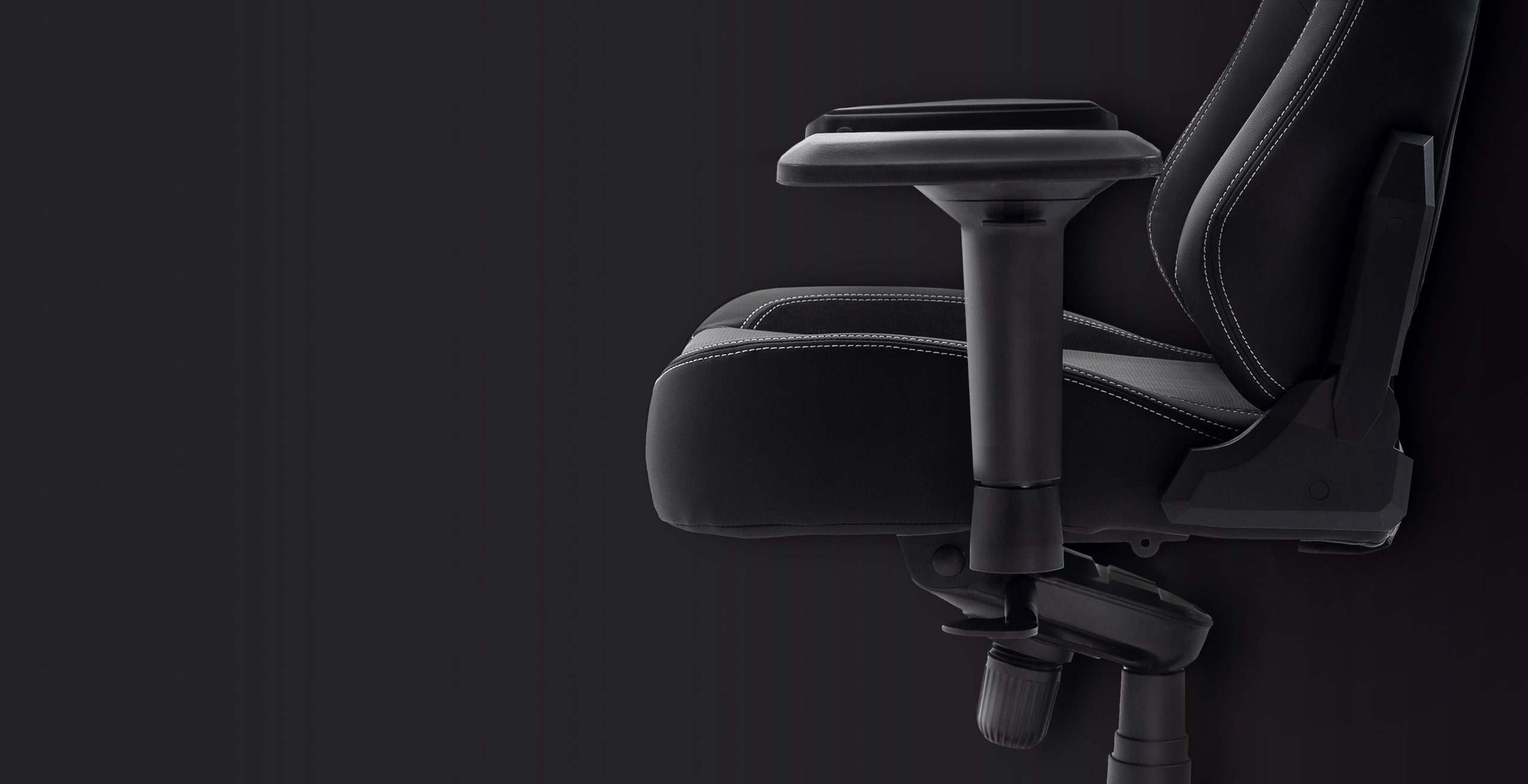 Functions to support your long session working or entertaining.
With multi-functional adjustments and, Master series provide exactly what you need for the perfect balance of comfort and support. Keep you feeling at your best and put you in your best work or in game.
With full control of boulies multi-tilt mechanism, you can lock or unlock your position and sit at any angle you want.
8 ways adjustable support for your elbow and wrist to mitigate the risk of carpal tunnel.
Made to be durable yet wooden floor friendly, XL PU caster is so smooth that can be used on the clean wooden floor.
Upgraded with a premium metal to provide extremely stability and strength, each base is not only perfectly balanced but also strong bearing capacity.
The best class of the gas hydraulics for stability and safety, including safety certifications such as BIFMA(by SGS).
Product Dimensions
Recommended Height
175 - 198cm
5'9" - 6'6"
Max Weight
135kg
300lbs
A: Seat Height
45 - 51cm
17.7" - 20"
C: Backrest Height
80cm
31.5"
D: Arm Height
63 - 76cm
24.8" - 39.9"
F: Backrest Width
57cm
22.4"
Product Details
FUNCTIONS
360° swivel
Seat heaght adjuastable
Full-length backrest recline
Build-in lumbar support
15 degree rocking
Tilt position lock
Armrest 8 ways adjustable
SPECIFICATION
Upholstery
Boulies ultraflex leather (with partial perforated) + microfiber suede
Boulies W/R fabric + microfiber
Frame
Extra Strong Steel Frame
Five star foot base
Aluminum Base
Hydraulics
Class 4 (Top Class)
Customer Reviews
Media Reviews
Great chair!
Really comfortable, with lots of adjustability. Great quality, super easy to put together. Ordered on a Sunday and it was delivered by Tuesday so super fast!
Durchweg zu empfehlen!
Ich musste unbedingt meinen PC-Sessel erneuern und fand auf der Suche nach etwas Solidem.
Vor dem Kauf hatte ich eine Gelegenheit, bei einem Freund den Sitz probe zu sitzen und war sofort überzeugt.
Der Sitz ist wie ein Sportsitz im Auto. Einfach klasse für längere Arbeit PC. Die Sitz-Position kann gut eingestellt werden. Die Verarbeitung ist wirklich überzeugend. Ich bin 1,82m Gross und 67k an Masse. Für meine Körpergröße passt alles super. Wer etwas mehr Sitzfläche braucht, kommt in der Sitzschale gut zurecht. Alles zusammen, sehr guter Artikel, kann ich echt empfehlen.
Superb chair
Great quality chair and comfortable. Great value compared with other similar chairs also. Chair feels extremely well built with high quality engineered parts. Highly recommended!
Really excellent
I spent a lot of time researching a chair that would both double as a chair for work (working full days from home five days a week) and also a gaming chair. I needed something comfortable that offered very good back and lumber support, as I've had a bad back for a long time. Boulies always came out on top. The chair is comfortable and sturdy, the adjustable lumber support is excellent. It took a little while to assemble, but wasn't too bad. My only minor criticisms are that, due to no fault of Boulies, delivery was delayed due to the Suez Canal blockage. Also, I think the armrests could be a little softer, after a while they are a tiny bit uncomfortable on your elbows. However, overall it's a fantastic chair and would high;y recommend it.
What a great chair!
So I've been streaming on Twitch for about 7 months and during that time I have been using an old office chair which was ok, but wasn't ideal. The last couple of weeks I've been looking at a new chair but none was what I wanted. Most of the chairs I found were these 'racing' bucket style chairs which were no comfortable for someone with a larger 'seat'. But when i looked at larger chairs, they were quite bad looking at not what i wanted or needed.
Then came Boulies.
It came thru me via an Instagram add and i was struck by the the classic and understated look of the chair! I clicked on and found the dream chair: The Master. It was big enough for me to be comfortable but also didn't look ugly. And with sitting on it for over a week now, i couldn't be happier.
100% recommend