Perfect ergonomics to be your ELITE auxiliary.
High-grade material, improved ergonomics and eccentric-elegant design, let ELITE series gaming chair stand out for gaming chairs. The special design of its backrest ensures it conforms to the natural curvature of the spine, helping distributing the weight of the user which will suit for individuals who have the highest expectations of themselves and their environments.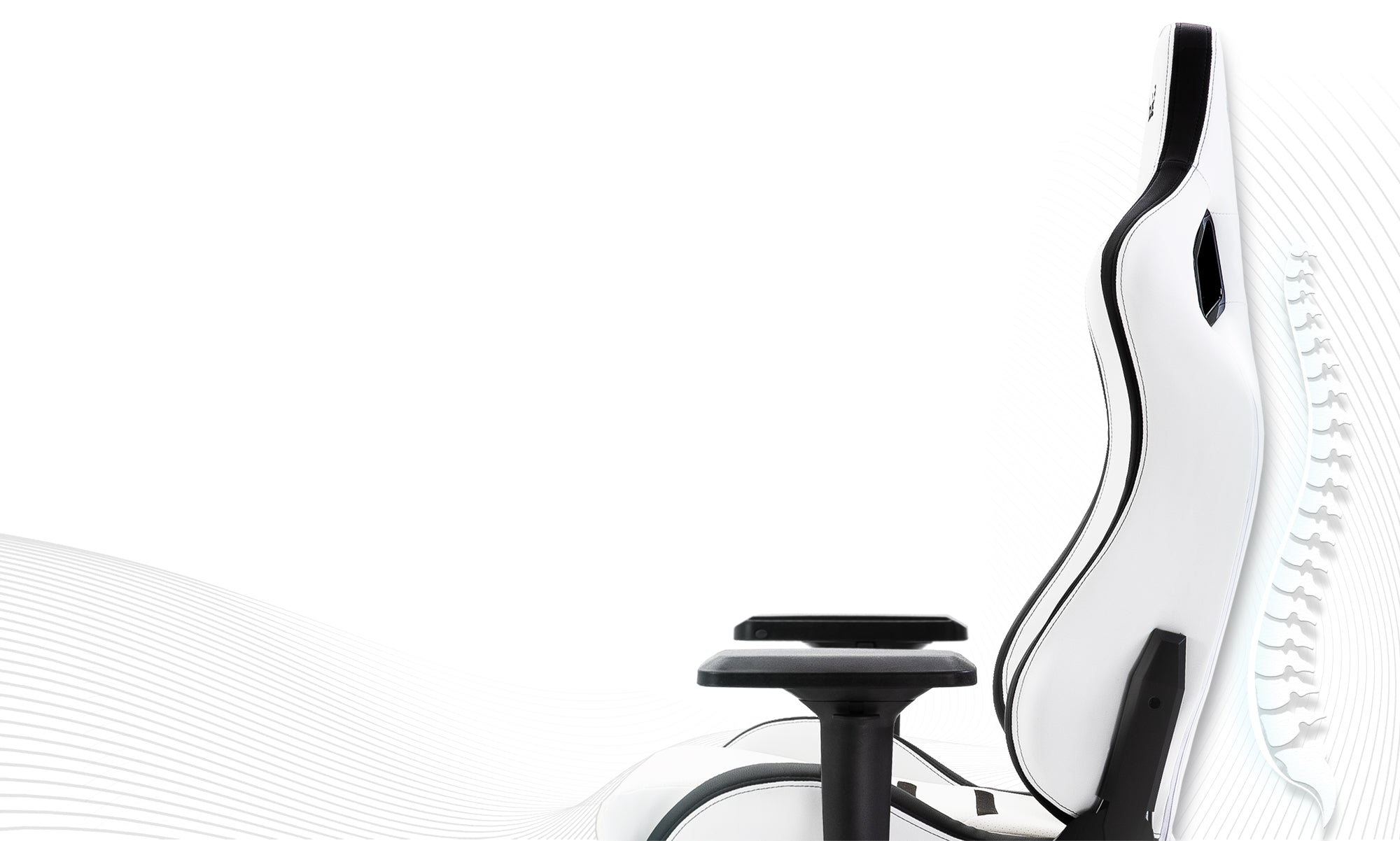 boulies Ultraflex PU
For perfect gaming chairs' leather, not only we need it durable, we pay attention on it comfortable, soft and smooth as well. After hundreds of tested, we made our signature boulies ultraflex PU leather with upholstery of sports cars - microfiber suede. To ensure the chair more breathable, we especially add the perforated leather design.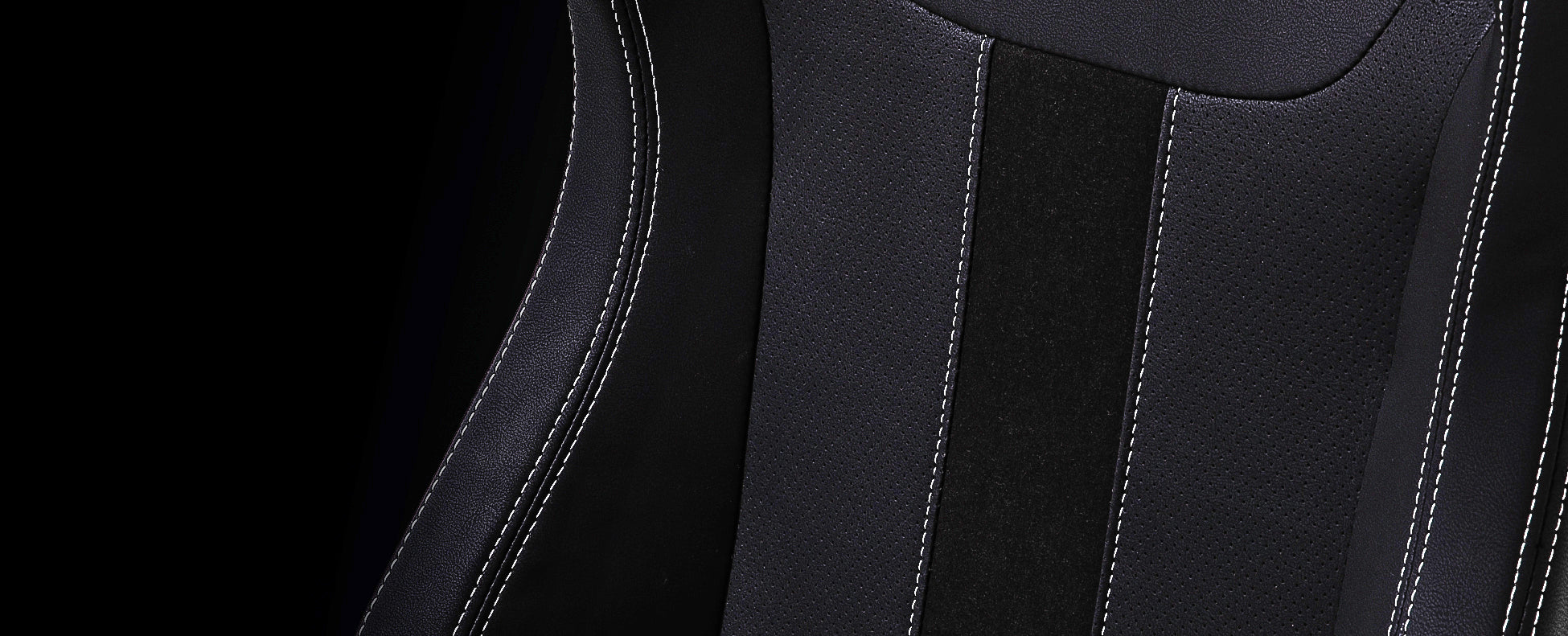 boulies W/R Fabric
With a special dyeing and finishing process, woven with high-strength fibers, boulies new signature fabric is more durable, strong and breathable. Furthermore, to prevent the outer layer of the fabric from becoming saturated with water/juice, we add a coating to fabrics to make the fabric become a water repellent fabric to give your room a stylish and refreshing area.


1. "W/R" for water repellent.
2. The hydrophobic effect will gradually disappear over time. The degree and speed of the disappearance are related to the method and intensity of use.
Designed to support the exact position you want.
With more than 6 adjustable functions, you can always find a more comfortable posture for gaming, or working.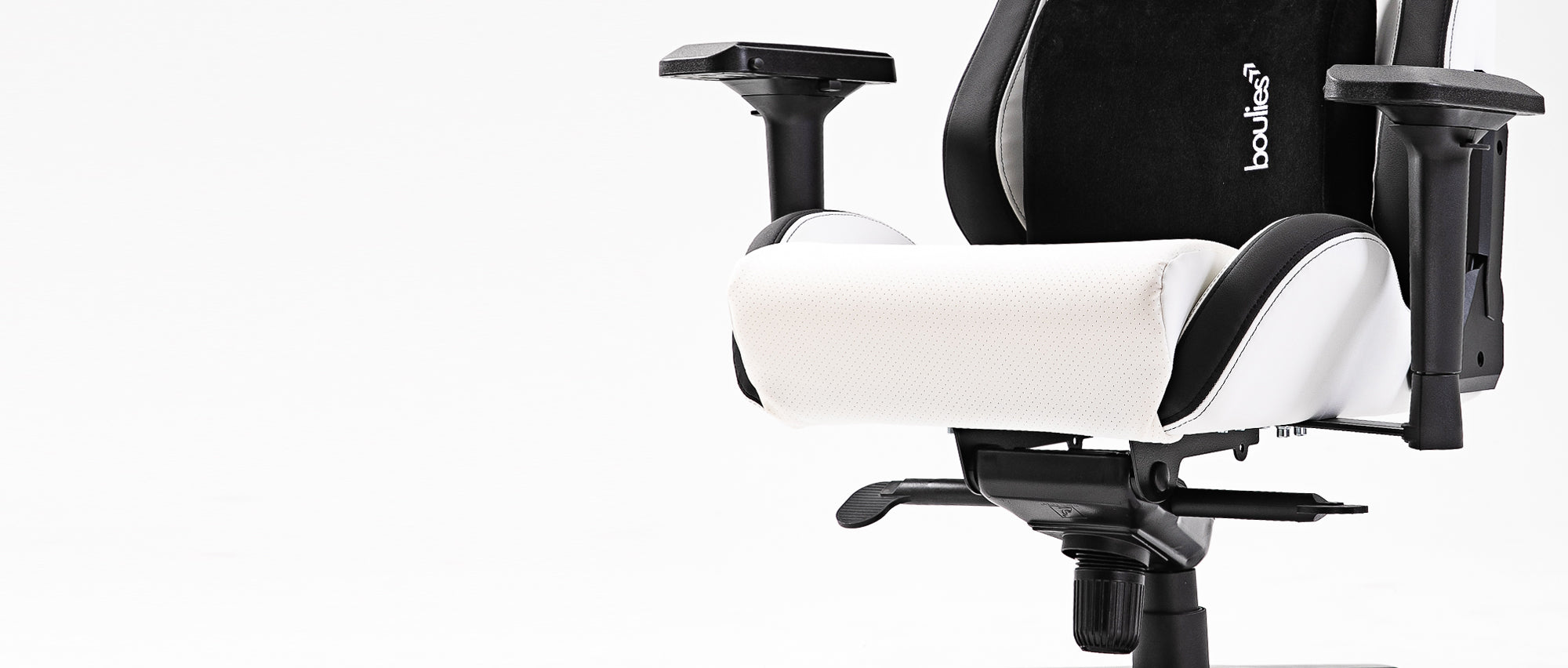 Special Designed Backrest
The elite series has special designed backrest. We made the backrest curve similar to the natural curvature of the human spine, so that standard body size person can rest comfortably on this chair without relying on a headrest or lumbar pillow. In order to adapt to people of different body shapes, a headrest pillow and a lumbar pillow will still be included in the package.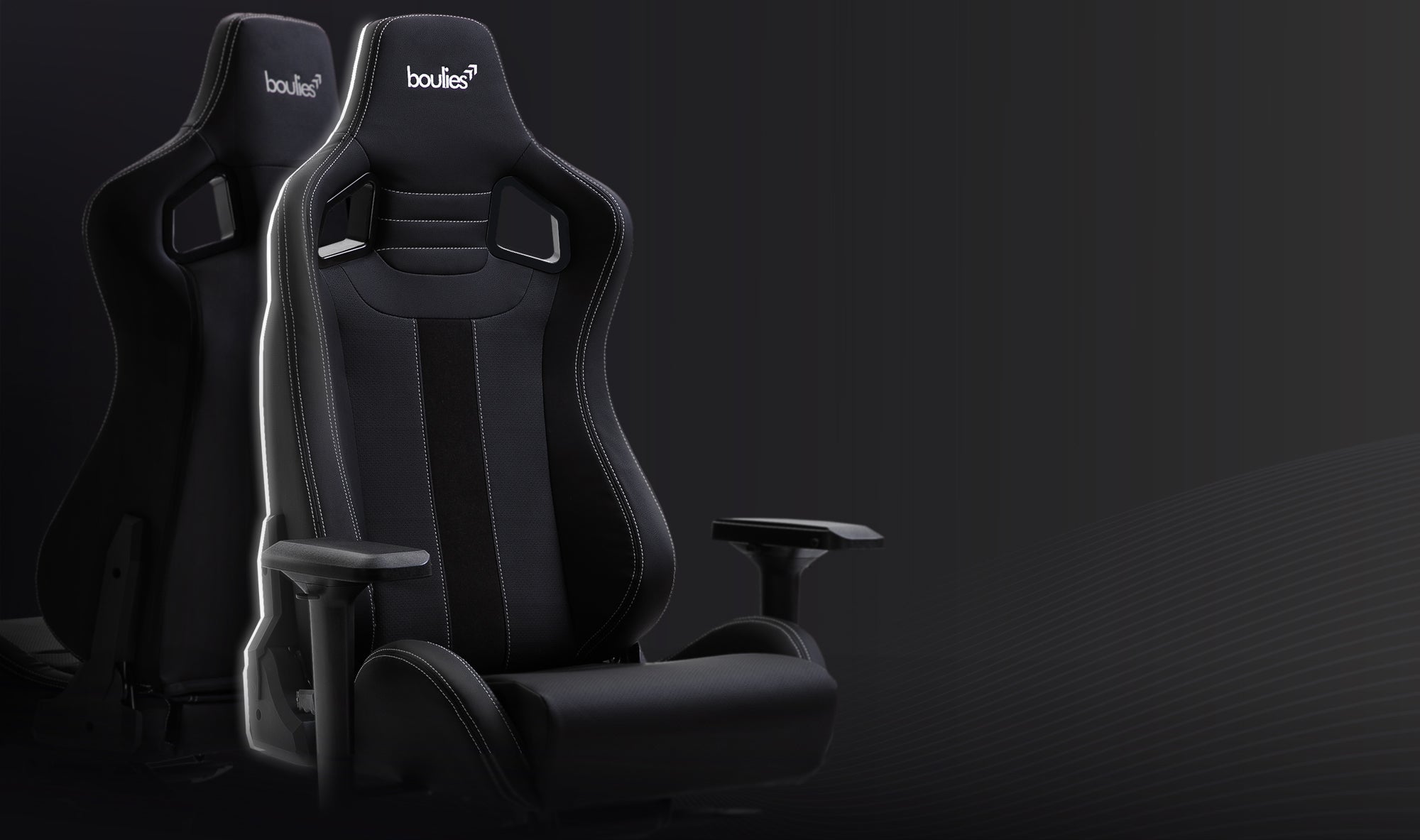 With full control of boulies multi-tilt mechanism, you can lock or unlock your position and sit at any angle you want.
8 ways adjustable support for your elbow and wrist to mitigate the risk of carpal tunnel.
Made to be durable yet wooden floor friendly, XL PU caster is so smooth that can be used on the clean wooden floor.
Upgraded with a premium metal to provide extremely stability and strength, each base is not only perfectly balanced but also strong bearing capacity.
The best class of the gas hydraulics for stability and safety, including safety certifications such as BIFMA(by SGS).
Product Dimensions
Recommended Height
170 - 192cm
5'7" - 6'4"
Max Weight
110kg
240lbs
A: Seat Height
47 - 55cm
18.5" - 21.7"
C: Backrest Height
85cm
33.5"
D: Arm Height
64 - 77cm
25.2" - 30.3"
F: Backrest Width
53cm
20.9"
Product Details
FUNCTIONS
360° swivel
Seat heaght adjuastable
Full-length backrest recline
15 degree rocking
Tilt position lock
Armrest 8 ways adjustable
SPECIFICATION
Upholstery
Boulies ultraflex leather (with partial perforated) + microfiber suede
Boulies W/R fabric + microfiber
Frame
Extra Strong Steel Frame
Five star foot base
Aluminum Base
Tilt mechanism
Multi tilt
Hydraulics
Class 4 (Top Class)
Customer Reviews
Media Reviews
Keine Rückenschmerzen mehr
Ich verwende ihn als passionierter Gamer fast täglich und als Student sitze ich darüber hinaus ebenfalls viele Stunden am Schreibtisch um Hausarbeiten zu schreiben und zu lernen. Früher waren Rückenschmerzen und Verspannungen eine häufige Folge dieser Sessions, doch durch den wirklich guten Komfort und den stabilen Sitz gehören diese nun der Vergangenheit an.
Der simple Aufbau des Stuhls tut sein Übriges bei der durchweg positiven Bewertung meinerseits und ist auch alleine gut möglich.
Ich persönlich bin 1,73m klein und durchaus stämmig gebaut, jedoch passe ich auch damit immer noch super in den Sitz hinein und habe kein Problem mit der manchmal erwähnten "zu kleinen" Sitzfläche. Einen chemischen Geruch konnte ich zu keiner Zeit feststellen.
Also ganz klar eine uneingeschränkte Kaufempfehlung.
Ich hoffe diese Rezension war ihnen eine Hilfe.
Great Chair!
Just got the chair not long ago, good quality and comfortable chair. The installation process is easy as well as assembly instructions are very easy to understand. In conclusion, money well spent. Hopefully, it won't get dirty easily. Will see how this chair holds up in a long run.
Awful
Avoid the product in white at all costs. Any clothes will stain it after just 24 hours of sitting on it if it's warm. The material that has been used is awful. Very disappointed for the price of the product
They may all look the same but they are not the same!
Recently purchased the Boulies Elite and this literally arrived in a couple of days. I opted for Blue Fabric as my preference is it is more comfy during hot weather periods. Took no more than 30minutes to assemble. This is where you will notice the difference in build quality as the seat cushioning build is of a high standard compared to one I purchased a couple of years ago from Amazon. This brings me to the point about they chairs looking similar but I can tell you there is a huge differentiation in quality. So if you are wondering whether it is worth spending the extra money on a Boulies over something from Amazon, short answer yes!
Top chair
Great chair, super comfortable, although I would recommend the Elite chair for the larger persons.